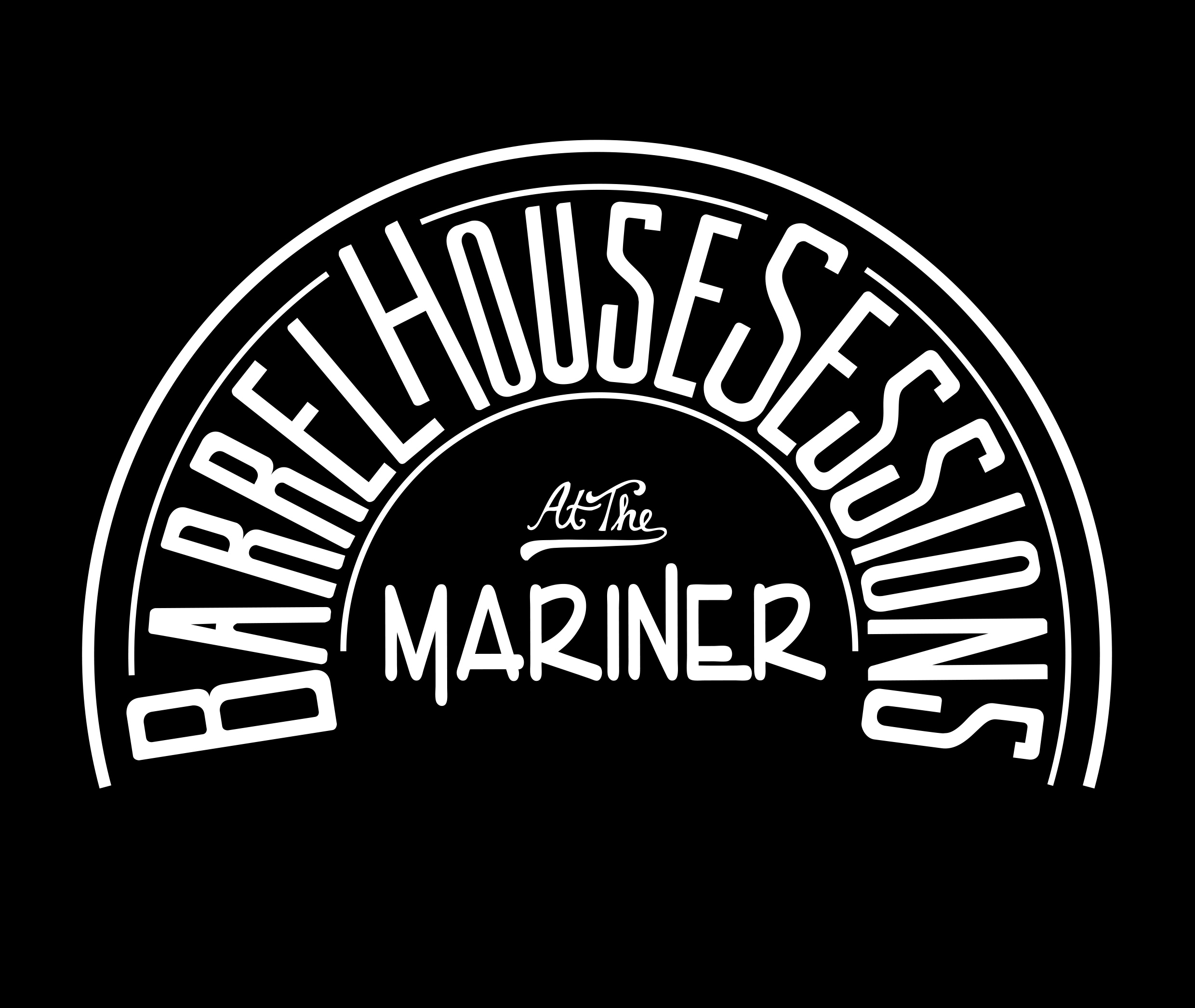 Welcome to The Mariner, home to the BarrelHouse Sessions.
Over the last number of years we have hosted some great music acts including Liam O' Maonlaoi , Cathy Davy , Don Baker , Eric Bell, Nicole Maguire, Damien Dempsey, Luka Bloom, Declan O Rourke, Hermitage Green, Kris Drever, The Original Rudeboys and Larry Campbell & Teresa Williams, along with Stand Up Comedy shows from Joe Rooney and Bernard Casey! It has also become home to local musicians where we have live music every Friday and Saturday night throughout the year.
The Barrel House Sessions was launched in November 2016 following the refurbishment of the venue. In December we launched our support act slot, these sets give upcoming musicians an opportunity to take to the mic and showcase their musical abilities, they act as incubators for local talent.
This Month @ The Mariner
February 14th Thursday - COMEDY NIGHT- Kevin McGahern

February 15th Friday - Noel & Jodi
February 16th Saturday - CHANGED LISTING- The Electric Groove Corporation feat Darce & Blakkheart
February 22nd Friday - Marc de Zoeten Duo
February 23rd Saturday - Dr. Feelgood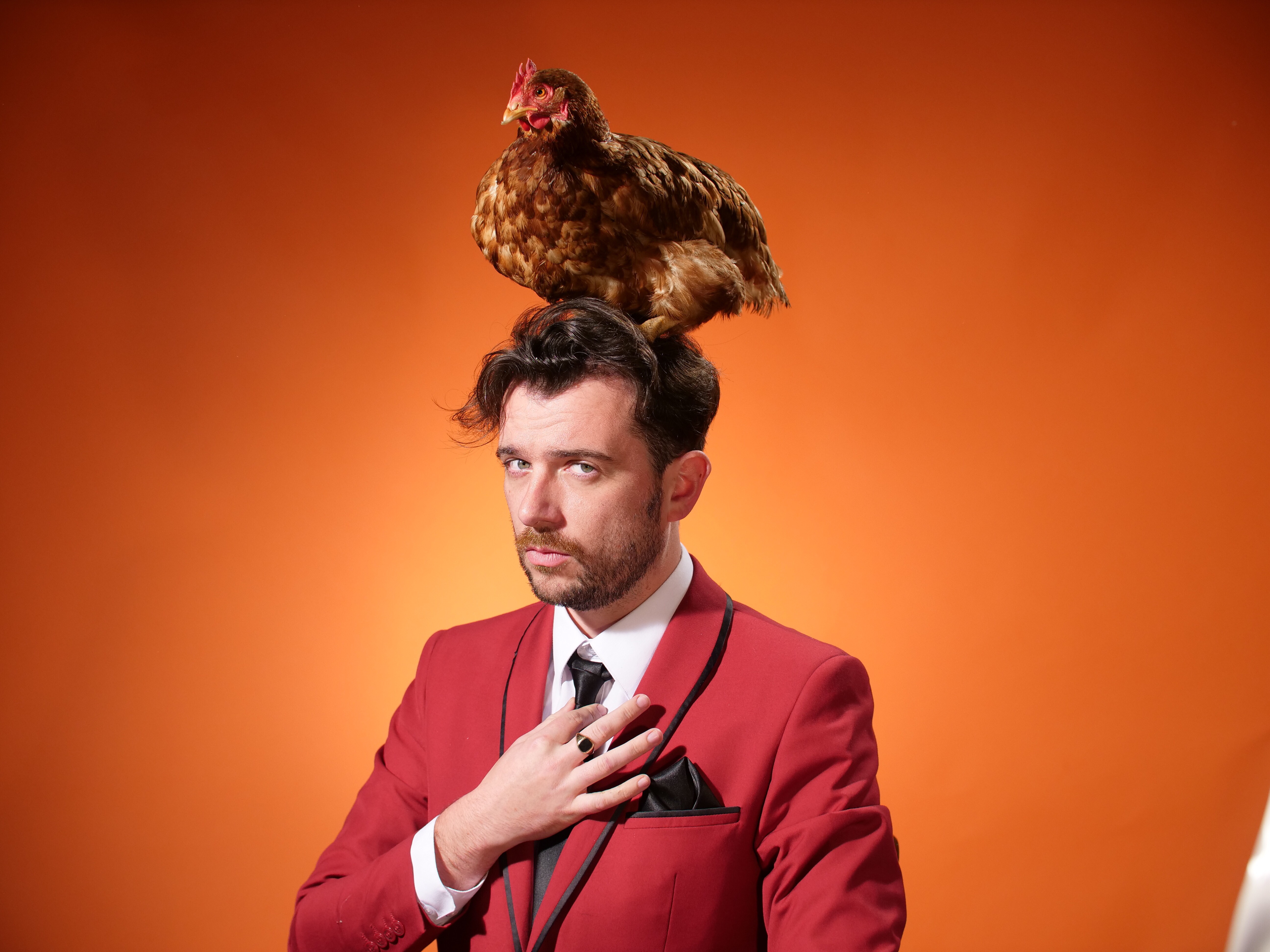 Feb 14th 2018 (Valentine's Night) - Kevin McGahern - Solo Pollo Tour
Doors 7:30pm, Show 8:30pm
Tickets €12 - Booking essential
The star of RTE's Republic of Telly brings his brand new show to The Mariner. With the Solo Pollo Tour, the silver tongued Cavan native promises a mix of traditional stand up, character based comedy and lovely funny songs. Kevin talks about his first year of marriage, dying with flatmates, avoiding getting shot in America, how to get away with drunk driving and how to survive a terrorist attack. Known as the host of Republic of Telly, Kevin McGahern's America and Sim Card in RTE's Hardy Bucks, Kevin's laid-back, straight-faced delivery elevates the absurdity of his subject matter in his own entirely unique way.
As well as being a regular in the top Irish comedy clubs, in particular the Laughter Lounge, he has performed in a number of festivals including the Vodafone Comedy Festival, Galway Comedy Carnival, Body and Soul, Electric Picnic, Forbidden Fruit and at the Edinburgh Fringe.
"Brilliant!" - Hot Press
"Sharply written, brilliantly performed" - Totally Dublin
"Gas Bastard" - The Rubberbandits
"Made me laugh out loud" - Charlie Brooker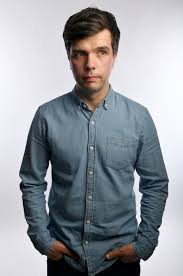 March 7th - Chris Kent - Looking Up
Doors 7:30pm, Show 8:30pm
Tickets €12 - Booking essential
Cork comedian Chris Kent returns with his 6th solo show Looking Up. Chris has spent the past year balancing comedy with being a stay at home dad and trying to grow a beard. He has also removed the word "mate" from his vocabulary as it takes too much effort to say in an Irish accent.
T.V. appearances include the RTÉ 2 panel show Next Year's News, The Craig Doyle Show and Conor's Dad in the hit series The Young Offenders. In the UK, he has appeared on Russell Howard's Stand Up Central for Comedy Central.
On radio he has been a regular panelist for the RTE Radio 1 show The Second Republic and a guest panelist on BBC's The Blame Game.
In 2010 he was the recipient of the Comedy Smack Down Award at the Galway Comedy festival, and Winner of the Bulmer's Nuttin' But Funny Comedy Award 2009. Following on from being listed as "One to Watch" in The Dublin magazine's "Red Hot and Rising" for 2012, Chris Kent was voted as one of the Top Five Irish Comedians by Hot Press Magazine in 2013.
'Among the best acts I've seen' ***** The Mirror
'Fresh and original material, extremely endearing performer' **** Broadway Baby
'Unequivocally talented raconteur' **** EdFest Magazine
'Compelling storyteller, truly surprising, beautifully delivered' The Scotsman
'Carefree comedic bulls-eye' Dubliner Magazine
'The young Cork man is a gifted storyteller of yarns, centered on misunderstandings, frequently with himself as the butt of the joke. His seemingly nondescript tales are garnished with rich, surprising details, delivered with an endearingly straight face. The raw, rough edges of his slow, deliberate delivery make it feel like you're listening to the hapless, slightly touched one in your group of mates.' Jay Richardson