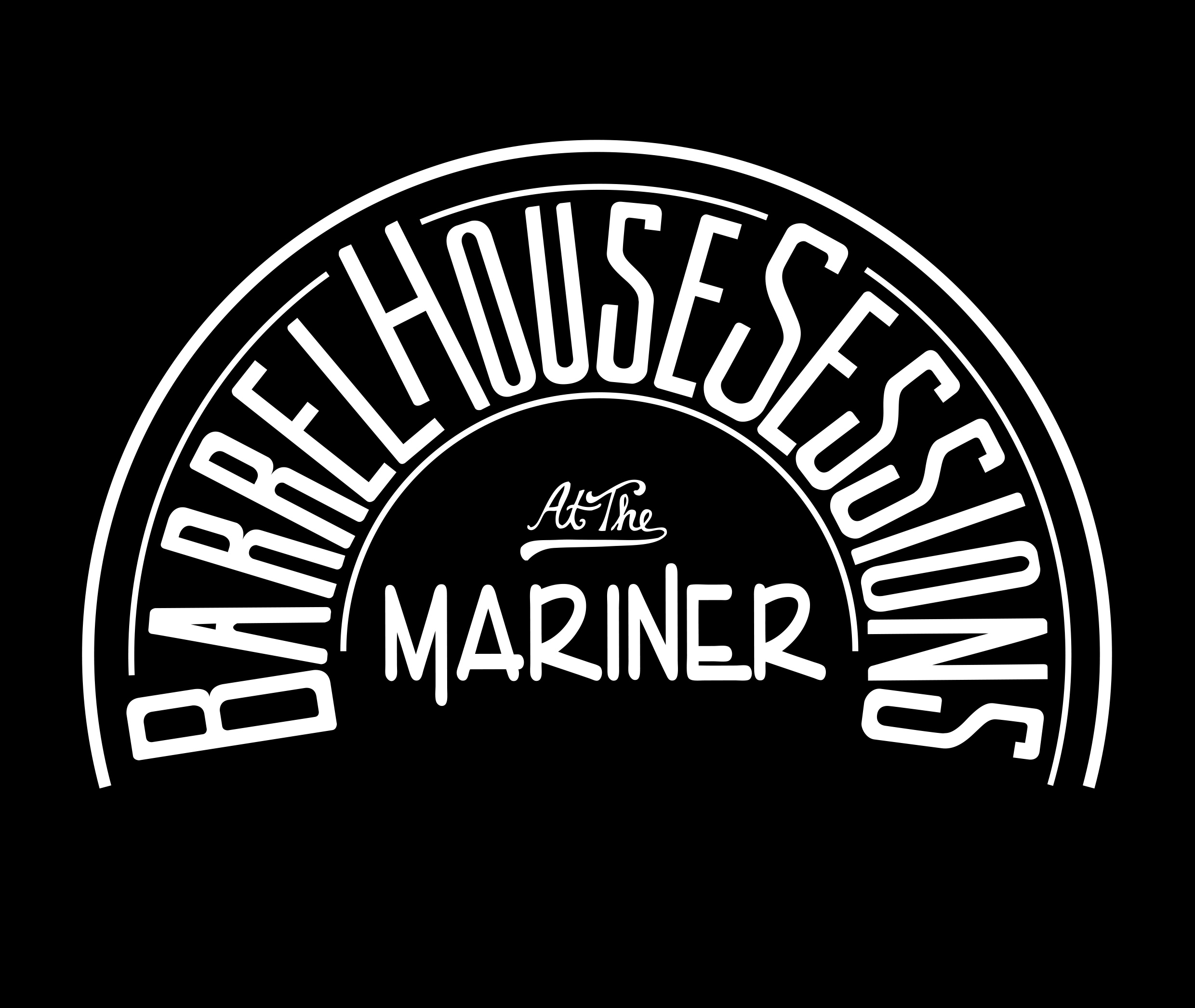 Welcome to The Mariner, home to the BarrelHouse Sessions.
Over the last number of years we have hosted some great music acts including Liam O' Maonlaoi , Cathy Davy , Don Baker , Eric Bell, Nicole Maguire, Damien Dempsey, Luka Bloom, Declan O Rourke, Hermitage Green, Kris Drever, The Original Rudeboys and Larry Campbell & Teresa Williams, along with Stand Up Comedy shows from Joe Rooney, Kevin McGahern, Chris Kent and Bernard Casey! It has also become home to local musicians where we have live music every Friday and Saturday night throughout the year.
The Barrel House Sessions was launched in November 2016 following the refurbishment of the venue. In December we launched our support act slot, these sets give upcoming musicians an opportunity to take to the mic and showcase their musical abilities, they act as incubators for local talent.
This Month @ The Mariner
March 29th Friday - Brian casey Duo

March 30th Saturday - Bluez Crew
April 5th Friday - Stuart Wilde
April 6th Saturday - Bunoscionn
April 12th Friday - Frank Wieler Duo
April 13th Saturday - Hiphoparockamuss
April 19th Friday - Noel & Jodi
April 20th Saturday - The Waiters
April 21st Sunday - Franklin
April 26th Friday - Chris McDonald Duo
April 27th Saturday - Dr. Feelgood & Electric Mayhem
Comedy Night!
Joe Rooney - "A Holy Terror"
Thurs April 11th - Show 8:30pm
Tickets €12 from The Brick Oven- Booking essential
Joe Rooney (aka "Fr Damo"from Fr Ted and Timmy from Killinaskully) returns to The Mariner with his show "A Holy Terror" as seen at The Edinburgh Fringe Festival 2018!
"Rooney is very funny, but it is with his guitar in his hands that he becomes unmissable " - The Stage
"Using his guitar to embody Elvis as God or singing a traditional Irish Sean-nòs song (one with no accompaniment) about a girl in love with a terrorist, Rooney embodies confidence and enthralls his audience." - The Skinny
"Joe Rooney has performed his show A Holy Terror at the 2018 Edinburgh Fringe Festival amassing wonderful reviews "The stand up was intelligent and topical and insightful and the music/songs were great fun - we've had them stuck in our heads ever since!" Edfringe.
He was voted Best Comedian 2017 at the Pure M Awards. He has been a headline act in venues all over Britain and Ireland for many years including The Stand ( Edinburgh, Glasgow, Newcastle), The Empire (Belfast) and Laughter Lounge (Dublin) and has headlined clubs in China, Kansas City, Dubai, Moscow and Bahrain.
www.joerooneycomedian.com