---
Celebrate with us!
Whatever the special occasion - birthday, anniversary, club dinner, office party- The Brick Oven and The Mariner will help make it a memorable one with delicious food, music and a full range of refreshments for children and adults. Talk to us on 027 52501.
Comedy Night!
Joe Rooney - "A Holy Terror"
Thurs April 11th - Show 8:30pm
Tickets €12 from The Brick Oven- Booking essential
Joe Rooney (aka "Fr Damo"from Fr Ted and Timmy from Killinaskully) returns to The Mariner with his show "A Holy Terror" as seen at The Edinburgh Fringe Festival 2018!
"Rooney is very funny, but it is with his guitar in his hands that he becomes unmissable " - The Stage
Gig Guide
---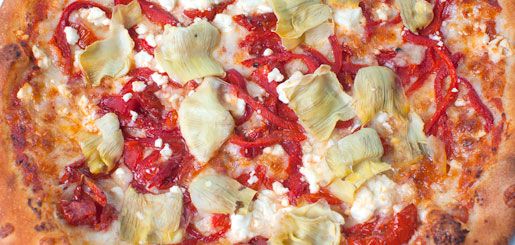 About our Oven
Our Wood Burning Pizza Oven was built in 1997 from heat resistant concrete and blocks. The oven is kept at a temperature of 500-550F by burning oak and other hardwoods which are fed through the front by a long handled shovel. This ensures the maximum flavour and a crispiness for every pizza we make. It can hold up to 10 large pizzas at once and cooking time is between 7-10minutes. Be sure to take a look at the oven and pizza making process using our own homemade dough and Brick Oven pizza sauce.
---
https://t.co/6yK2m5a4xl

— The Brick Oven (@TheBrickOBantry) April 12, 2019
https://t.co/ASWp1SOucG

— The Brick Oven (@TheBrickOBantry) March 28, 2019
https://t.co/HnxBssMa6h

— The Brick Oven (@TheBrickOBantry) March 25, 2019
---