---
Celebrate with us!
Whatever the special occasion - birthday, anniversary, club dinner, office party- The Brick Oven and The Mariner will help make it a memorable one with delicious food, music and a full range of refreshments for children and adults. Talk to us on 027 52501.
Comedy Night- Ross Browne
(Click photo for ticket link!!)
Ross Browne brings his hilarious brand new stand up show "Bojangle" to The Mariner, Bantry on June 20th. Star of RTE's The Fear and as seen on Young Offenders,

Sit back and enjoy the tragedy of a man struggling to cope with the world around him. Physically out of step, mentally off balance and instinctively at odds with everything around him. Whether it's responsibilities, parenting, marriage, death, losing the ability to dance, or coming to terms with a body that feels like a melting candle; Ross shines a comedy torch on the world and brings light to any situation. Life is a pratfall and his is in mid-air.
---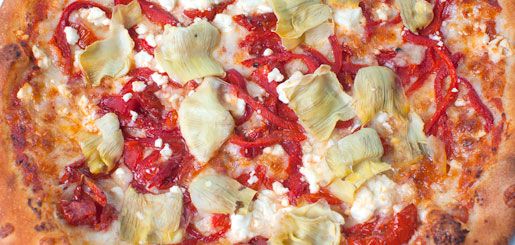 About our Oven
Our Wood Burning Pizza Oven was built in 1997 from heat resistant concrete and blocks. The oven is kept at a temperature of 500-550F by burning oak and other hardwoods which are fed through the front by a long handled shovel. This ensures the maximum flavour and a crispiness for every pizza we make. It can hold up to 10 large pizzas at once and cooking time is between 7-10minutes. Be sure to take a look at the oven and pizza making process using our own homemade dough and Brick Oven pizza sauce.
---
We are currently hiring a full-time, year round kitchen porter. Experience is a bonus but not essential. Not suitab… https://t.co/PPBopB5AwP

— The Brick Oven (@TheBrickOBantry) April 29, 2019
https://t.co/NNIaWJvHt0

— The Brick Oven (@TheBrickOBantry) April 29, 2019
https://t.co/QMDCSpEvOa

— The Brick Oven (@TheBrickOBantry) April 29, 2019
---