The Brick Oven is re-opening for in-house dining on Thurs 2nd July! Pleaseclick through to the page above on our COVID-19 changes!

Please see our menus and
check our FB & Instagram for Daily Specials, available until 9pm each evening!

Opening Hours as follows
Thurs - 4-10pm
Fri - 1-10pm
Sat - 1-10pm
Sun - 1-10pm
Mon - 4-10pm
Closed Tues & Wed
Unfortunately reservations is currently unavailable. Please try again later.
---
Celebrate with us!
Whatever the special occasion - birthday, anniversary, club dinner, office party- The Brick Oven and The Mariner will help make it a memorable one with delicious food, music and a full range of refreshments for children and adults. Talk to us on 027 52501.
Party Venue - The Mariner
---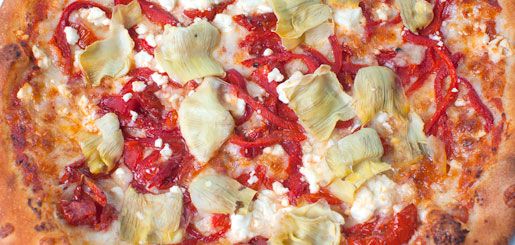 About our Oven
Our Wood Burning Pizza Oven was built in 1997 from heat resistant concrete and blocks. The oven is kept at a temperature of 500-550F by burning oak and other hardwoods which are fed through the front by a long handled shovel. This ensures the maximum flavour and a crispiness for every pizza we make. It can hold up to 10 large pizzas at once and cooking time is between 7-10minutes. Be sure to take a look at the oven and pizza making process using our own homemade dough and Brick Oven pizza sauce.
---