We held on for as long as we could but sadly we've had to make the decision today to close The Brick Oven until further notice due to the current COVID crisis. #staysafe #stayhome
Thank you to the people of Bantry and beyond, to our staff and everyone that has supported and helped us during this time.
We'll see you soon when we're all on the other side and Bantry will be back better than ever! #bantryproud
Please continue to support our local businesses and remember how much they need support right now! #wereinthistogether
---
Celebrate with us!
Whatever the special occasion - birthday, anniversary, club dinner, office party- The Brick Oven and The Mariner will help make it a memorable one with delicious food, music and a full range of refreshments for children and adults. Talk to us on 027 52501.
Party Venue - The Mariner
---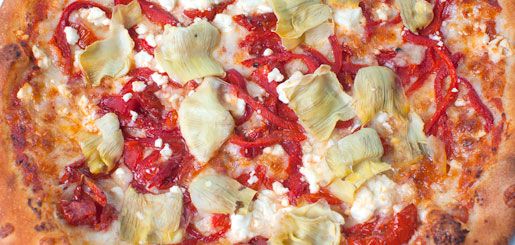 About our Oven
Our Wood Burning Pizza Oven was built in 1997 from heat resistant concrete and blocks. The oven is kept at a temperature of 500-550F by burning oak and other hardwoods which are fed through the front by a long handled shovel. This ensures the maximum flavour and a crispiness for every pizza we make. It can hold up to 10 large pizzas at once and cooking time is between 7-10minutes. Be sure to take a look at the oven and pizza making process using our own homemade dough and Brick Oven pizza sauce.
---
Descending into anarchy! 1 pot, 2 bags...... #LockIn #BarrysvsLyons #BarrysANDLyons #insanity https://t.co/MfRzzlNUeC

— The Brick Oven (@TheBrickOBantry) March 30, 2020
Get voting! #westcorkrugby #bantryproud https://t.co/NUQqpMhmC4

— The Brick Oven (@TheBrickOBantry) March 19, 2020
We are currently hiring a full-time, year round kitchen porter. Experience is a bonus but not essential. Not suitab… https://t.co/PPBopB5AwP

— The Brick Oven (@TheBrickOBantry) April 29, 2019
---