---
Celebrate with us!
Whatever the special occasion - birthday, anniversary, club dinner, office party- The Brick Oven and The Mariner will help make it a memorable one with delicious food, music and a full range of refreshments for children and adults. Talk to us on 027 52501.
Kevin McGahern -Thurs 14th Feb
The star of RTE's Republic of Telly brings his brand new show to The Mariner. With the Solo Pollo Tour, the silver tongued Cavan native promises a mix of traditional stand up, character based comedy and lovely funny songs.
"Gas Bastard" - The Rubberbandits
"Made me laugh out loud" - Charlie Brooker
Gig Guide
---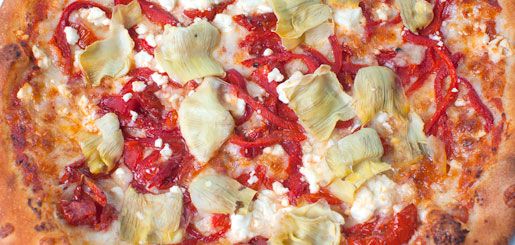 About our Oven
Our Wood Burning Pizza Oven was built in 1997 from heat resistant concrete and blocks. The oven is kept at a temperature of 500-550F by burning oak and other hardwoods which are fed through the front by a long handled shovel. This ensures the maximum flavour and a crispiness for every pizza we make. It can hold up to 10 large pizzas at once and cooking time is between 7-10minutes. Be sure to take a look at the oven and pizza making process using our own homemade dough and Brick Oven pizza sauce.
---
Be sure to boo your tickets before they are gone! https://t.co/22BY0TbBmp

— The Brick Oven (@TheBrickOBantry) February 11, 2019
I posted a new video to Facebook https://t.co/nk5rbfadqq

— The Brick Oven (@TheBrickOBantry) February 6, 2019
So 76 names went in the hat/(Random Number Generator!) & One name has come out victorious for a €100 voucher for Th… https://t.co/ecFxvqEqK5

— The Brick Oven (@TheBrickOBantry) February 6, 2019
---