The Brick Oven will be functioning on a TAKEAWAY ONLY 3 days a week from Fro 30th October 2020!
Opening Hours as follows
Fri 4-9pm
Sat 4-9pm
Sun - 1-9pm
Mon, Tue, Wed & Thur – CLOSED
Please be aware MASKS ARE MANDATORY!
Please call us on 027-52501 to order and when you arrive to check if your order is ready.
There will be NO INDOOR WAITING AREA available at this time. We will be calling names as orders are ready.
Unfortunately reservations is currently unavailable. Please try again later.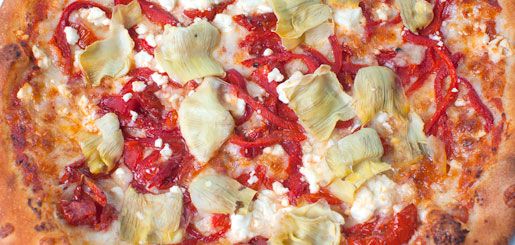 About our Oven
Our Wood Burning Pizza Oven was built in 1997 from heat resistant concrete and blocks. The oven is kept at a temperature of 500-550F by burning oak and other hardwoods which are fed through the front by a long handled shovel. This ensures the maximum flavour and a crispiness for every pizza we make. It can hold up to 10 large pizzas at once and cooking time is between 7-10minutes. Be sure to take a look at the oven and pizza making process using our own homemade dough and Brick Oven pizza sauce.