Party Venue - The Mariner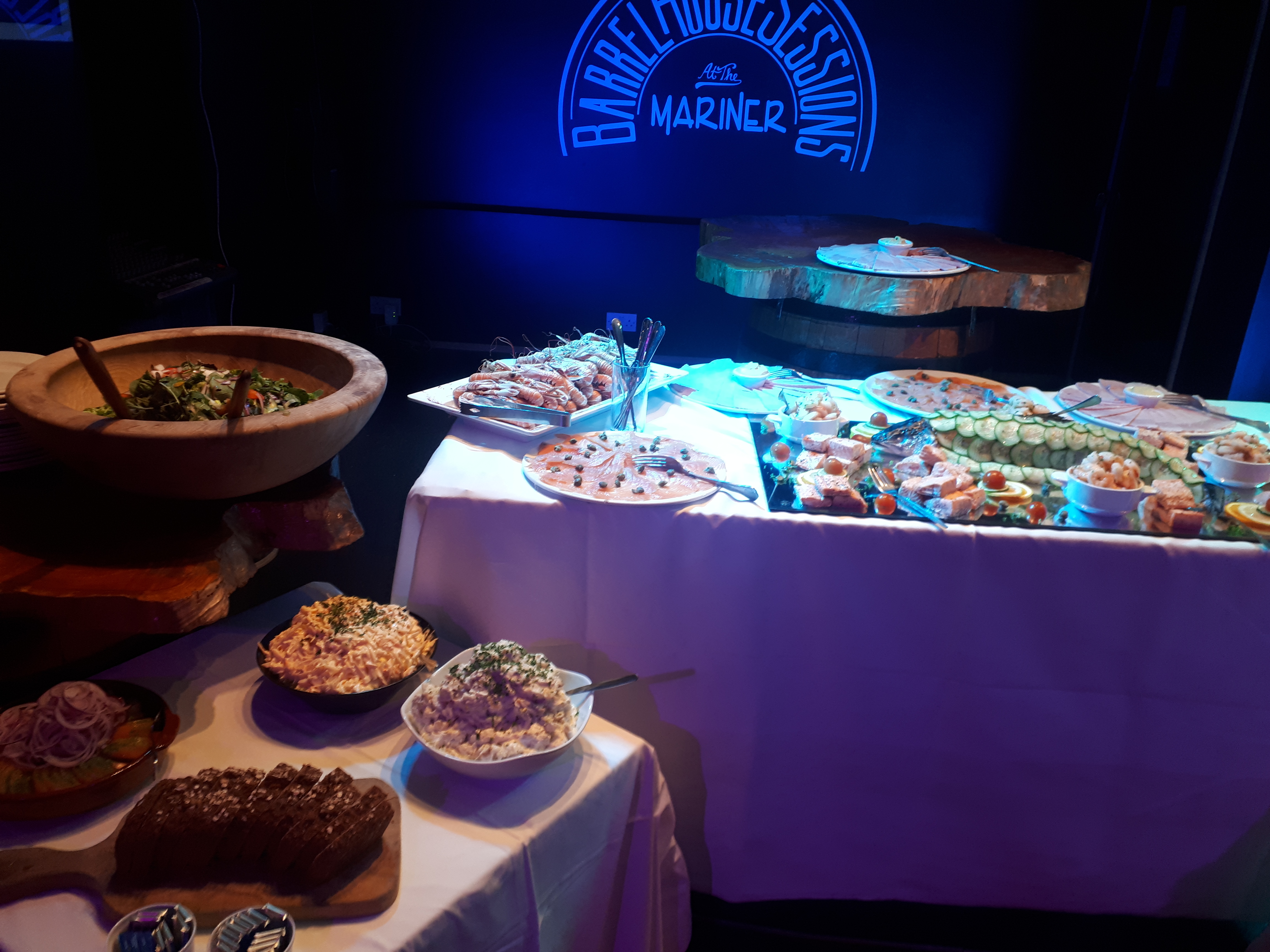 The Mariner is the perfect Venue for your party or event!
Seating up to 40 for full sit-down meal and up to 100 for standing finger food, we are a flexible, warm and inviting venue to host your next family or work event! Private option is available depending on the day/numbers present or at an extra cost, otherwise we are open to the public from 10pm for music and drinks!
Contact Danielle at 027-52501 or via email at info@thebrickovenbantry.com
Some options listed out below for finger food or buffet options! Set Menus catered to your taste and budget also available upon request.
Private Function Buffet Options
Finger Food Package (Ideal for parties)
€440 - Feeds 40 approx light finger food
10 x Large Pizzas
10 x Quesadillas
Trays of Ribs (approx 48 pieces)
Trays of Wings (approx 50 pieces)
Goujons, Fries & Wedges
Buffet Package
€900 - Feeds approx 40-45 approx
 Tiger Prawns and Hake Pieces
 Honey Glazed Ham – 2 Platters
 Smoked Salmon -2 Platters
 Curried Rice Salad or Mediterranean Vegetable Penne Pasta
 Grilled Marinated Breasts of Chicken – 2 Platters
 Tossed Salad
 Potato Salad
 Coleslaw
 Tomato Salad with Basil and Garlic
 Selection of Homemade Breads
*The food items offered can be tailored to your preferences and special dietary requirements can be accommodated for. We can swap out some items of the buffet as detailed below depending on your preferences. Any dietary requirements can be catered for, please inform us should you or any of your guests have intolerance to specific food items we can create a suitable dish
Alternative Hot Buffet options - Prices upon request
• Homemade Lasagne -beef, chicken& spinach, veggie
• Brick Oven Seafood Pie
• Irish Stew
• Chicken Curry with Rice
• Beef Stroganoff with Rice